5X Optical Zoom: See Closer & Clear
With a motorized varifocal lens, RLC-842A provides a wide viewing angle of 27°~96°. Its 5X optical zoom allows you to zoom in for astonishing details and zoom out for a broader perspective.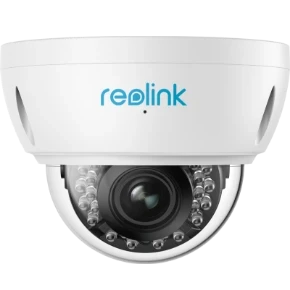 2.7 mm – 13.5 mm
Motorized Lens
4K Ultra HD: Impressive Clarity & Sharpness
Home security jumps to a higher level with 4K 8MP Ultra HD. You can clearly see what's happening from the camera, and more importantly, you can enjoy the flawless pictures and videos. Even the hard-to-see details won't be lost.
Sleepless Guard with Night Vision
RLC-842A always keeps your family guarded day and night. This 4K security camera is equipped with 24 infrared LEDs, allowing you to see things clearly even in the darkness within the range of up to 100ft.
Time Lapse – See the Day in a Minute
Long-term events like sun rising and flower blooming are hard yet fun to observe. This camera with time lapse makes it quicker and easier to appreciate the amazing process of such events in minutes.
* This feature is incompatible when camera is connected to NVRs.
Multiple Recording Options
This smart IP camera supports 24/7 continuous, motion-triggered, or scheduled recordings. All the videos can be saved to the micro SD card, Reolink NVR or FTP server. Choose a way you like and enjoy customized security.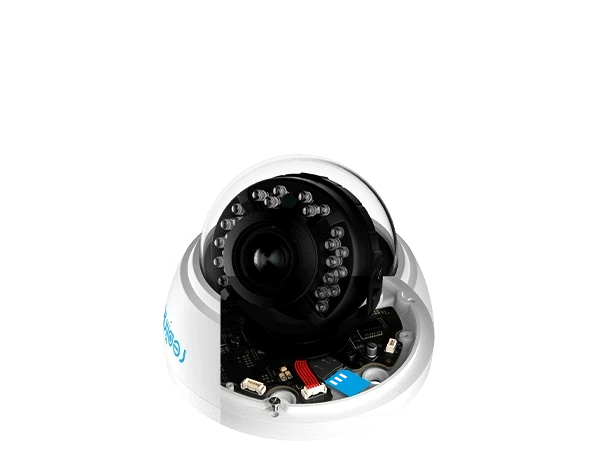 Micro SD Card
Supports up to 256GB micro SD card (not included).
Figure based on the default bit rate of the cam (6144 kbps). Actual recording time depends on the settings. Results may vary. Learn more 
Reolink NVR
If you want to save videos for much longer time or manage multiple cameras, you can simply connect the camera to a compatible Reolink NVR or security camera system.
* Reolink NVRs are recommended for best performance.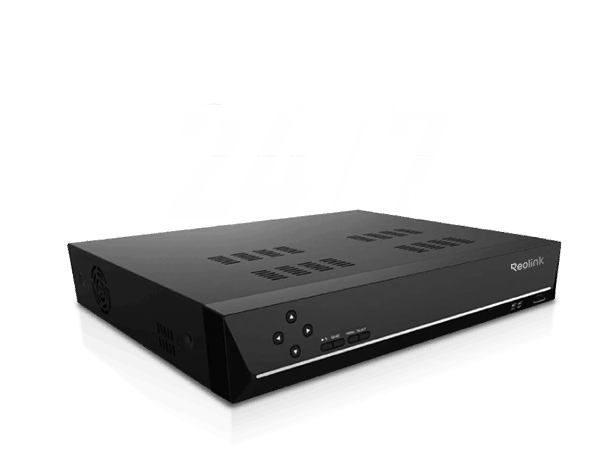 Easy Installation & Control
PoE — Faster, Easier & Lower-Cost Installation
Thanks to Power over Ethernet (PoE) technology, this IP camera can transmit videos and be charged simultaneously via only one single network cable. You can install this camera quickly and nicely.
 

Plug & play

 

Reliable connection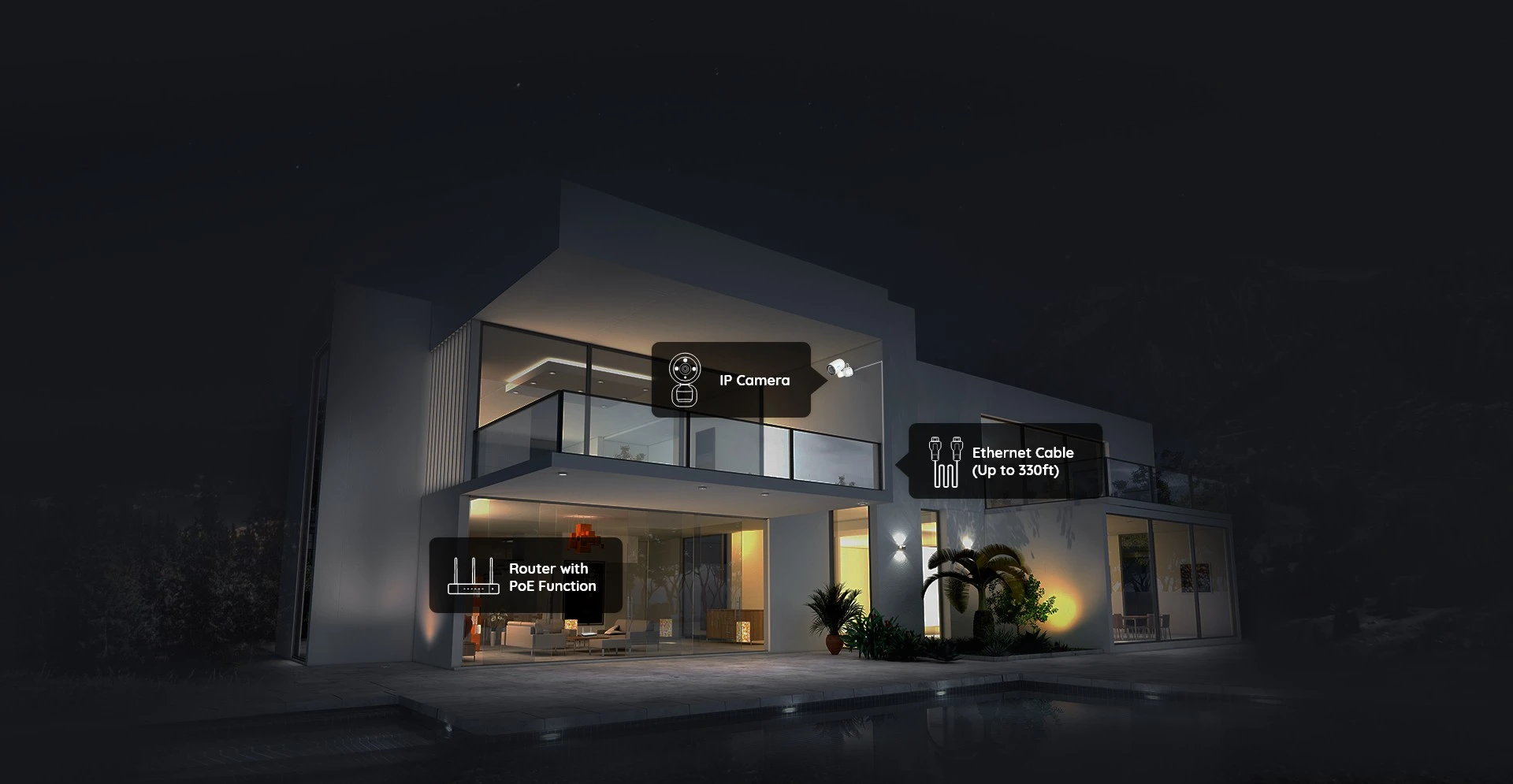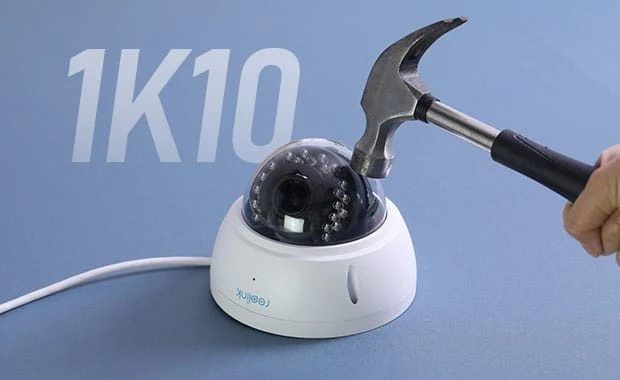 IK10 Vandal-Proof
Being IK10 vandal-proof means that this camera is tougher to withstand outside damage. Its lens is well protected by the heavy-duty housing and avoids being harmed when something accidentally hits the camera or someone attempts to destroy it.
Remote Access & Control
Reolink App & Client are great for you to quickly configure the camera and make full use of its magnificent functions.
Real-Time Alerts

Live View from Everywhere

Easy & Smart Playback

Replaying recordings is so easy when you locate them by date and timeline. Sharing fun moments or keeping crucial evidence, you won't miss any important events.

Customized Motion Zone